Vendors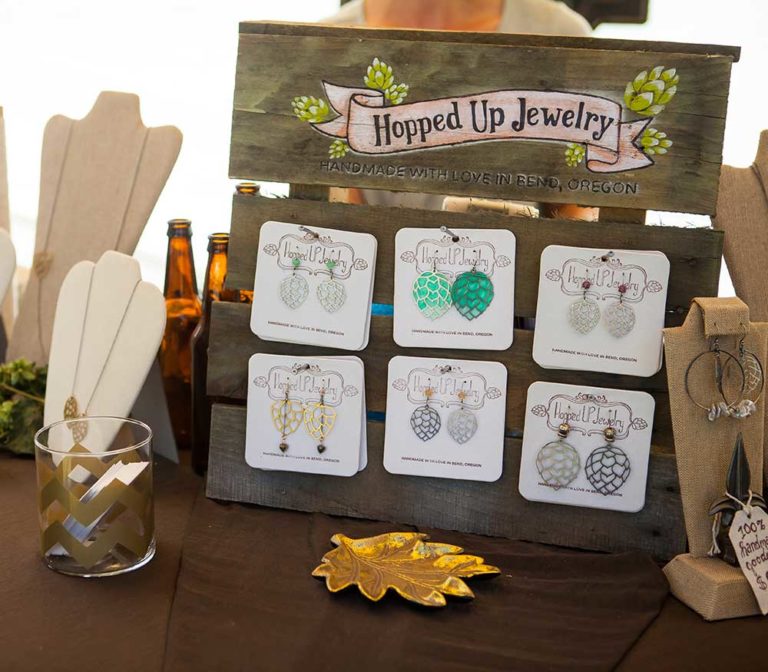 Be sure and check out the following beer-related vendors and displays at the festival!
Bottle Tap: Unique, custom-designed bottle openers.
Cascade Breweriana Assn: Beer memorabilia from the past.
Hopped Up Jewelry: Handmade beer hop flower earrings & jewelry for craft beer enthusiasts, made with love in Bend, Oregon by creator & designer, Kimberly Markley.
Linda's Temporary Tattoos: Handpainted temporary body art.
MVM Enterprises: Resort promotions via fun and games.
OBF Souvenirs: Oregon Brewers Festival official merchandise.
Olive Branch: Gourmet Olives, Pickled Garlic, Pickled Veggies, Olive Oil, Vinegars, Margarita Mix, Bloody Mary Mix and Olive Juice.
Oregon Brew Crew: Oregon's oldest and largest home-brew club will be chatting with attendees and doing homebrew demonstrations.
Oregon Brewers Guild: Selling S.N.O.B. memberships and T Shirts for Supporters of Native Oregon Beer.
Oregon Lottery: Games and activities promoting the Oregon Lottery.
Stumptown Kilts: Men and women's modern utility kilts and accessories.
UCP Oregon: This year's festival beneficiary, UCP Oregon is a non-profit that is dedicated to life without limits for people with disabilities and is one of the largest providers in Oregon. Since 1955, UCP Oregon has been fiercely dedicated to serving people with intellectual and developmental disabilities including Cerebral Palsy, Autism, Asperger's Syndrome, Down Syndrome, Fetal Alcohol Syndrome, ADD, and others. More than 230 trained employees serve the community providing direct-care for adults and children in their homes, respite care and support for family members, employment opportunities, advocacy, education, and navigation through complicated health systems. Stop by their booth to learn more!